When the hot weather hits, there's nothing better than the smell of food on the grill.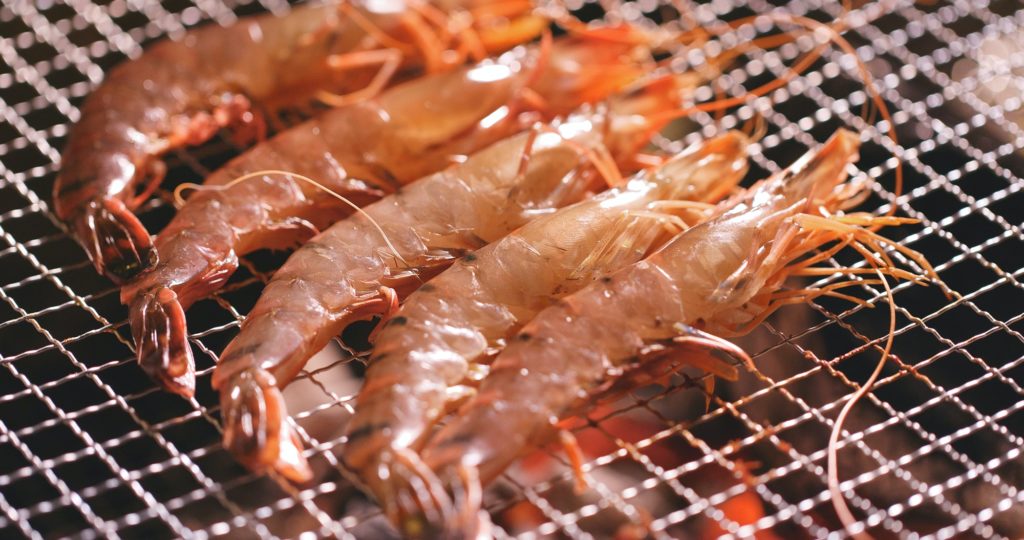 Seven out of every 10 adults in the U.S. have a grill or smoker*, which translates to a lot of tasty meals. But it also means there's an increased risk of home fires.
Here are a few facts we at Classic Insurance Group gathered from the National Fire Prevention Association. In 2014-2018, fire departments went to an annual average of 8,900 home fires involving grills, hibachis or barbecues per year, including 3,900 structure fires and 4,900 outside or unclassified fires.
Grilling fire facts
July is the peak month for grill fires (18%), including both structure, outdoor or unclassified fires, followed by June (15%), May (13%) and August (12%).
In 2014-2018, an average of 19,700 patients per year went to emergency rooms because of injuries involving grills.** Nearly half (9,500 or 48%) of the injuries were thermal burns, including both burns from fire and from contact with hot objects; 5,200 thermal burns, per year,were caused by such contact or other non-fire events.
Children under five accounted for an average of 2,000 or 39%, of the contact-type burns per year. These burns typically occurred when someone, often a child, bumped into, touched or fell on the grill, grill part or hot coals.
Gas grills were involved in an average of 8,900 home fires per year, including 3,900 structure fires and 4,900 outdoor fires annually. Leaks or breaks were primarily a problem with gas grills. Ten percent of gas grill structure fires and 22% of outside gas grill fires were caused by leaks or breaks.
Charcoal or other solid-fueled grills were involved in 1,300 home fires per year, including 600 structure fires and 600 outside fires annually.
[Visit the NFSA Website for other info.]
You might ask, "How many of these were in Pensacola, Baldwin County, Fort Walton Beach, all of Escambia, all of Santa Rosa, and our other neighboring areas?" We have no idea. We do know that in the past several weeks driving down Davis and around Downtown Pensacola, fire trucks have been on calls regularly.
Now for our Safety Tips that will help save your home and the cost of your Pensacola homeowners insurance!
1. Only use grills outside
It may be tempting to set up your barbecue grill inside of your open garage or under a covered balcony, but propane and gas, charcoal grills are strictly designed for outdoor use where there is plenty of ventilation. Any combustible materials that surround or hang over the grill when it's in use can catch fire easily and quickly. Make sure that the area over top and around your grill is clear and unobstructed.
2. Place your grill away from your home
Barbeque grills are often placed just outside the back door or on the back deck against a railing. You should avoid placing your grill in these areas because it can pose a potential fire hazard. Grills that are placed too close to the house or other wood structures can heat up adjacent materials and cause a fire to start. Be sure to keep your grill at least 10 feet from your home or other structures.
3. Make sure your grill is located on a flat, level surface
Grills that are placed on slopes or other uneven surfaces can tip over easily and cause a fire. Make sure that your grill is set up on a stable surface such as a concrete pad so that it remains level while cooking food.
4. Check your grill for leaks
If you store your grill inside during the winter months, it's important to check it over thoroughly when grilling season begins. A leak in the gas lines can cause propane or natural gas to build up inside the BBQ when the lid is closed. Check the gas lines to make sure that they are free of leaks before using your grill, and always open the lid of your barbecue before lighting.
5. Always clean your grill after use
This goes against conventional wisdom. You're supposed to eat the food, have some drinks, and fall asleep. However, barbecuing regularly causes grease to build-up on the grill plates and collect inside the grease tray. If not cleaned, the build-up can then act as fuel and catch fire while the grill is in use. Clean your charcoal or gas grill after each use with a grill brush and empty the grease tray when it begins to fill up.
6. Never leave your barbecue grill unattended while in use
You'll burn your food. Never leave the grill unattended while you are cooking food. You should never walk away from your barbecue while it's in use. Barbecues use high heat and open flames to cook food, and when left unattended can become a safety and fire hazard. If you must leave the grill, ask another adult to watch the grill for you.
7. Wear appropriate clothing
Articles of clothing that have long sleeves or pieces that dangle can catch fire easily when too close to an open flame. When grilling food, wear clothing that won't interfere with the cooking process and make sure that any apron strings are tied back away from your front. If a piece of clothing does catch fire, remember to stop, drop, and roll to extinguish the flames quickly. Guys, it doesn't mean to not wear a shirt. That hurts too. Please.
8. Keep a spray bottle on hand
It's common for grills to flare up as fat drips from meat as it cooks, and this can cause a section of the grill to remain on fire as it burns away. If left alone, the flames will continue to burn and cause excess smoke to billow out from under the lid. Keep a spray bottle filled with water beside your grill so that you can quickly extinguish smaller flames before they spread.
9. Always have a fire extinguisher close by
In the event that a fire does break out, follow these tips on and ensure you have a fire extinguisher within reach. It is simple to use, just point and spray to extinguish the fire.